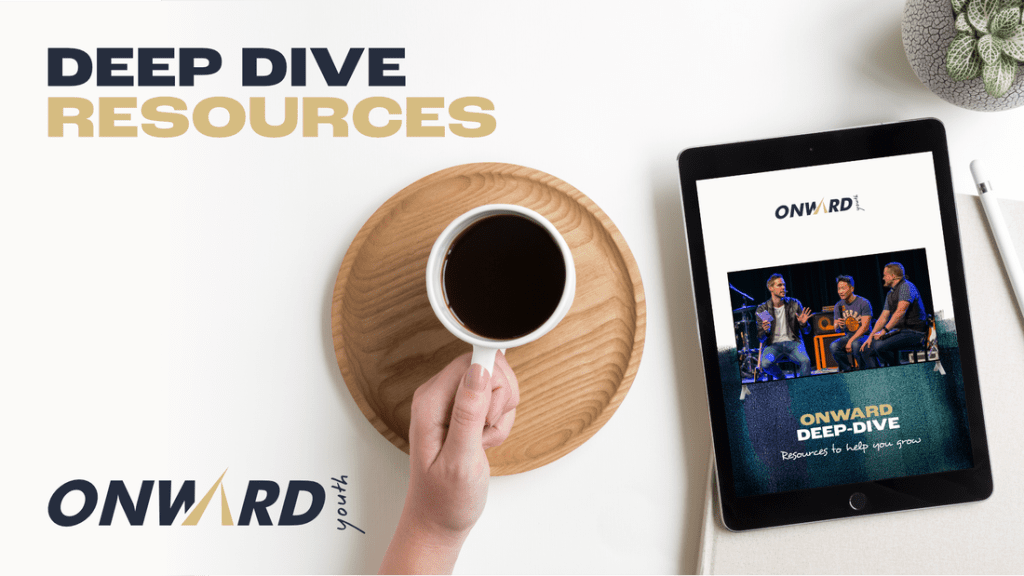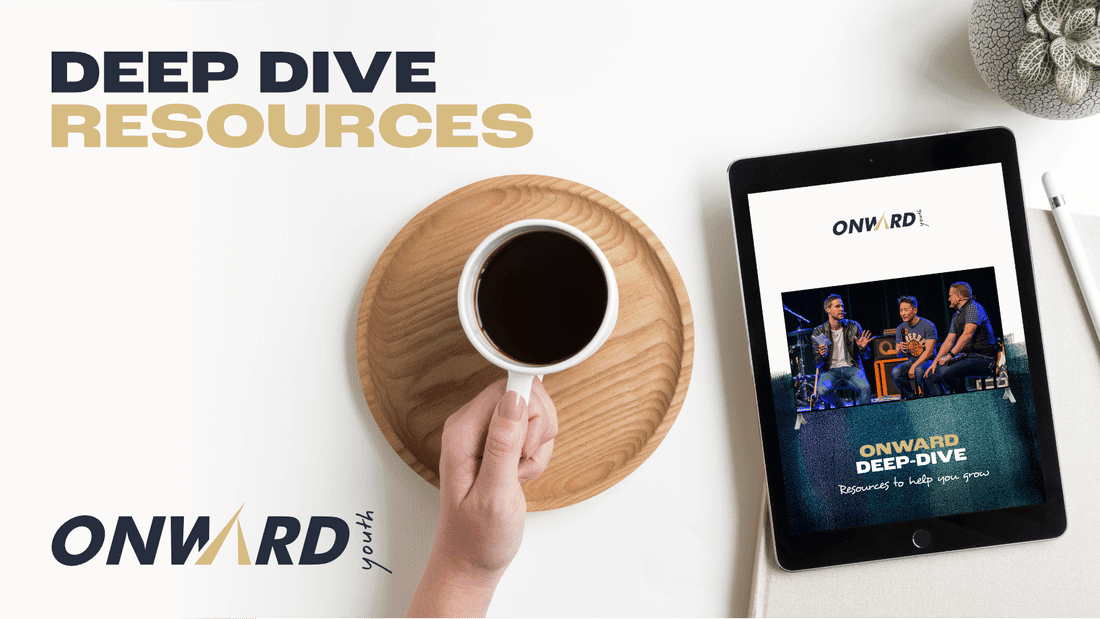 The Onward Youth team are excited to announce the launch of DEEP DIVE, a new and exclusive resource for Onward 21 ticket holders.
Hosted by Katoomba Christian Convention (KCC), Onward Youth exists to equip a new generation of Christians to be salt and light in the world and to engage with controversial themes and societal hot topics from a Christian perspective.   
​
This year's theme is "God in the Shadows: Finding God When Times Are Tough". Through talks by Dave Miers from the book of Habbakuk, and interviews addressing mental illness, sexuality, and isolation, Onward will help teens to find joy and experience God—even when times are tough. 

Onward DEEP DIVE has been designed to complement the conference, and includes three weeks of engaging and relevant talks from our speakers:  
​1. Experiencing Isolation – Greg Coles 
Greg Coles (writer, speaker, and worship leader in Pennsylvania, U.S.A.,) shares with us his experience in sexuality and isolation as a Christian. Get to know Greg here.
2. Seeing and Experiencing Suffering – Sam Wan & Lily Strachan
​Sam Wan (Chairman of Onward) introduces suffering in our world and shows us that the Bible does talk about suffering. Lily Strachan (Chaplain at Robert Menzies College) helps us think through the experience of mental illness as Christians. Get to know Lily here.
3. Different Ways of Facing Suffering – Kit Barker
​​​
What do we do with suffering and pain as Christians? Why would God allow us to suffer? Kit Barker (Old Testament Lecturer, SMBC) unpacks for us 4 different ways we face suffering in our lives. Here's a one-minute preview of the talk:
Each session comes with: 
A '1 Minute Take' where 1-minute answers are given to key questions 
A Bible reading and discussion questions
Additional recommended resources and links to great books, videos and articles
​
In this video, you can hear from Sam Wan (Chair, Onward Committee) as he explains how to best utilise DEEP DIVE in your personal study or youth group program ahead of the conference. For more information, visit our website.
Join us at Onward Youth this June!
In 2021, we're excited to bring you Onward Youth as an online livestream—and it will be bigger and better than last year! The one-night program will feature practical talks, God-glorifying worship with our friends from Whitefield, real-life personal testimonies, interviews and more.   

Tickets are $29 per livestream viewer and includes:  
Full access to Onward Youth LIVE
Digital Onward Youth Program Booklet
INSTANT access to our DEEP DIVE resource which includes 3 weeks of youth group Bible talks, discussions questions, resources, interviews, Q&A with Onward speakers and more!
   
For tickets or more information, visit our website: www.onwardevent.com